Car Park Waterproofing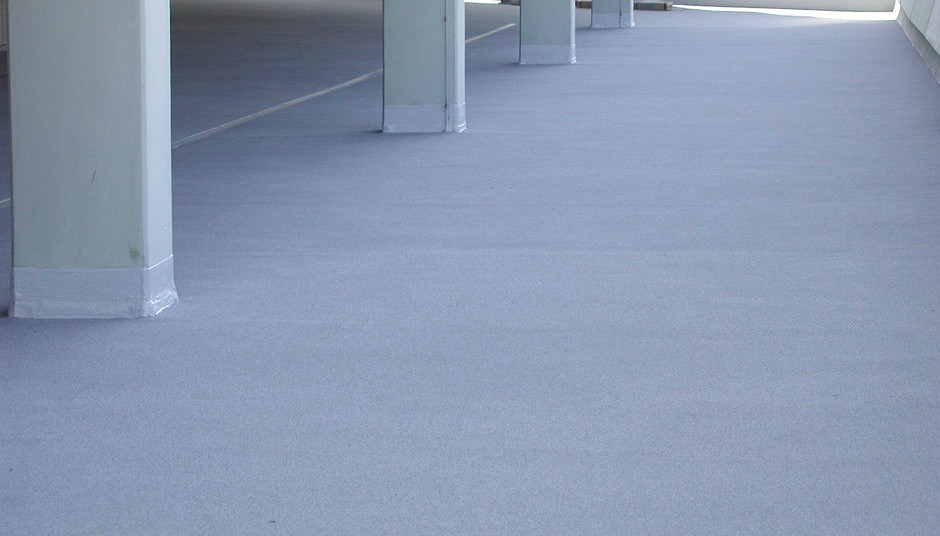 At Southern Liquid Systems, we can provide durable liquid waterproofing solutions to car parks of all sizes.
Liquid applied waterproofing systems are commonly specified to be used on multi-storey car parks with heavy usage. The reason for this is the use of a liquid applied waterproofing system significantly enhances the life expectancy of the car park. And provides a neat, durable and seamless finish.
For these reasons liquid applied waterproofing systems have built up an enviable track record when it comes to waterproofing car parks. Which has made it a go to solution for specifiers, architects and engineers all over the world.
Car Parks have unique demands when it comes to waterproofing. This is due to them being exposed structures which are vulnerable to a variety of problems including by the weather, de-icing salts, exhaust fumes water, chemicals, chlorides and UV radiation.
If a car parks deck joints or surface waterproofing suffer froms failure severe maintenance issues can arise for the multi-storey car parks owner and leaking to the deck below can occur. In the long run corrosion of the steel supporting the car park can corrode and the integrity of the car parks structure can be compromised.
Advantages of Liquid Applied Waterproofing for Car Parks
• Cost effective, long-term protection
• Increased life span for both new and existing structures
• Extremely easy to mix apply
• Durable, effective protection
• Resistant to fire, petrol, diesel and brake fluid
• Thin-section, lightweight material
• Friendly to both the applicator and the environment
• Aesthetically pleasing bright, clearly laid out and attractive car parks
• Elastomeric, resistant to UV damage and exhibits excellent colour stability
• Seamless membranes, capable of bridging the cracks and joints often caused by traffic movement or thermal expansion.
If you have any questions on liquid waterproofing a car park of any size or require a quotation on an upcoming project please get in touch or call us on 0207 7818153. One of our expert surveyors will be happy to help you.