Liquid Roofing Contractor In Glasgow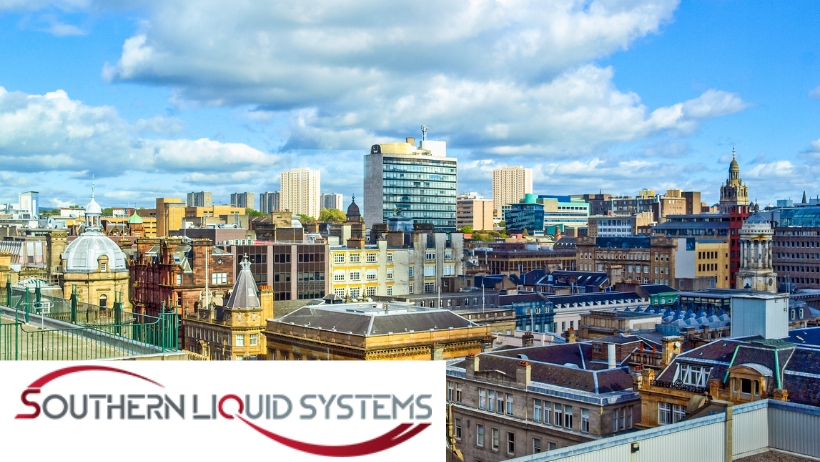 Southern Liquid Systems are a leading liquid roofing contractor serving the UK including Glasgow. We specialise solely in liquid roofing services and have unrivalled range of products to provide solutions to even the most complex roofing problems. All of our operatives are highly skilled and are supported by a leading technical support team. We are proud to offer a professional service to Glasgow and aspire to be known as the best liquid roofing contractor in the UK. If you would like to ask any questions about a liquid roofing project whether it be a new roof or an existing one please get in touch or call us on 0207 7818153.
Why Choose Liquid Roofing?
Liquid is an excellent flat roof covering. It is a waterproofing system which offers fantastic versatility and value for money. It provides several excellent advantages over other flat roofing services. As it is a liquid coating it can be used in several ways. This includes being applied directly on to an existing roof in poor condition (this is known as an overlay). It can be used for completely new flat roofs and can also be used for flat roof patch repairs.
Modern liquid systems are cold applied, perfect for complex detailing and highly elastic (this includes liquid plastic roofing). This high degree of elasticity allows flat roofs waterproofed with a liquid coating to easily cope with structural movement. This takes away three big problems many specifiers must overcome when selecting a roofing product. There are no hot works required, no difficulties waterproofing complex areas of the roof such as around pipes and plant machinery. Then once the roof is installed the chance of issues with thermal movement are minimal if the correct liquid coating product is selected.
Due to the ease of install liquid systems are extremely cost effective for new roofs. There are minimal labour requirements and due to it being easily applied, contractor risk is significantly reduced. Also, once the roof is active any repairs needed can be carried put quickly and effectively. The cost of repairs is low and the disruption caused during repairs is virtually non-existent. Due to being a seamless finish one of the biggest risks on any flat roofs is eliminated. There are no seams where water ingress may develop.
Liquid roofing is a highly effective and versatile. Whether you are looking to protect your roof from water damage, reduce energy costs, or simply extend the lifespan of your roof, liquid roofing is a great solution that can meet your needs.
About The City Of Glasgow
The largest city in Scotland, Glasgow is known for its culture and vibrancy with lots of things to do and see. There are several cultural attractions, such as Kelvingrove Art Gallery & Museum, St. Mungo's Museum of Religious Life & Art, and Glasgow Cathedral (1). And if you're looking for even more adventure, head outdoors to Loch Lomond or enjoy some live music at one of the many pubs around the city.
The city of Glasgow was founded in the 6th century and grew to become a major trading port (2). It went on to become an important centre for shipbuilding, engineering, and production during the Industrial Revolution. Today it is Scotland's cultural capital, with many attractions, events, and festivals throughout the year.
The best time to visit Glasgow is during the summer months when temperatures are at their warmest, and there is plenty of sunshine. This is also a great time to explore some of the city's outdoor attractions, such as Loch Lomond, or take part in events like the West End Festival (3). Additionally, with many pubs and live music venues, the summertime is perfect for enjoying some lively nights out in Glasgow's entertainment district.
Get In Touch About A Liquid Roofing Project In Glasgow
If you have any questions about liquid roofing. Or you just require a no obligation quote for an upcoming project please get in touch or call us on 0207 7818153. We are a passionate liquid roofing company and one of our friendly team will be happy to help you.