Waterproofing Steps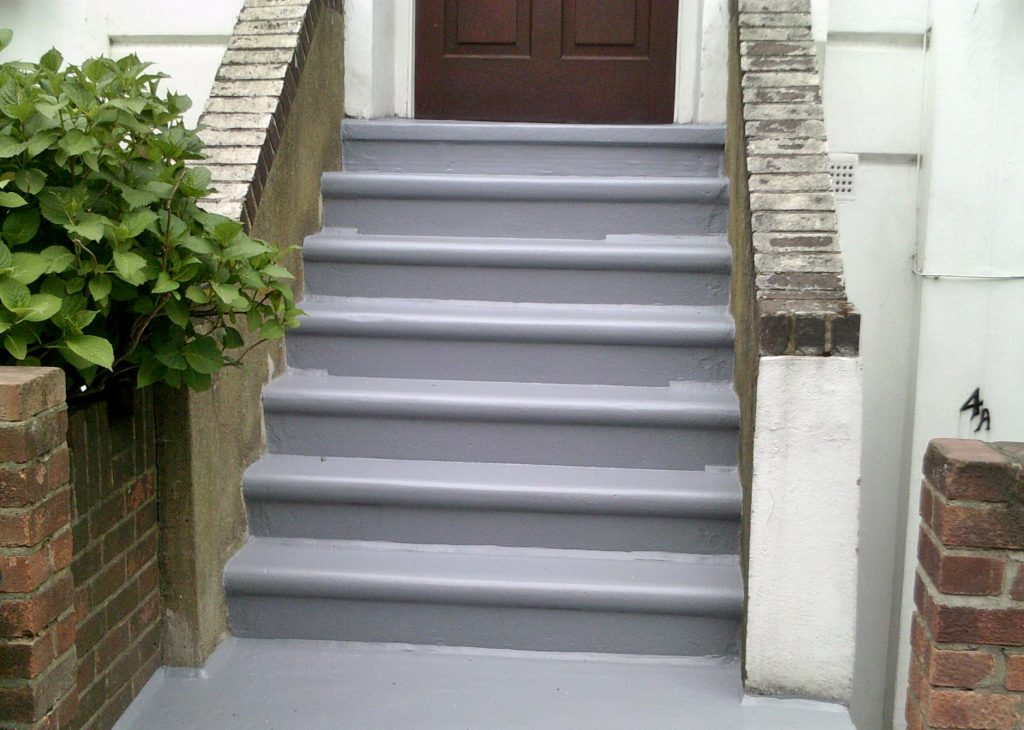 At Southern Liquid Systems, we have expertise in liquid waterproofing steps and stairs of all types.
Applying a liquid waterproof coating over steps is a cold applied process meaning there is no need for hot works. Once the liquid is cured in normal temperatures the steps will become waterproofed in a maximum of two hours. This will leave your steps protected from any moisture penetrating through them and leaking to any parts of the property below the steps. Once your steps have been waterproofed it is possible to cover them with materials such as tiles and natural stone cladding 1.
It is natural for steps to fail over time. The two main reasons for this are age and poor workmanship. If issues with damp penetrating your steps are not dealt with promptly you could have significant costs to deal with. This is because the damp can compromise the timber structure or concrete substrate 2 .
Waterproofing steps can either be a shown system or buried. Mastic asphalt is a great shown waterproofing step system and has been used to keep water out of basements for over 100 years.
Once the old asphalt is tripped off and primed 2 coats of asphalt are applied with horizontal and vertical details put in place and a fillet seal that seals all vertical and horizontal details. With a sanded finish this will last up to 20 years.
Mastic asphalt can also be a buried system below tile lines and a bed coat.
Other waterproofing systems which can be put in place are liquid systems, these are generally 3-part systems, consisting of liquid, fleece reinforcement and a topcoat of liquid. With anti-slip sand or slate chippings that can be applied to give a robust and hard-wearing finish. Like mastic asphalt these liquids waterproof systems can also be covered over with tiles etc. most common faults with waterproofing steps are rail collars and incorrect finishing's at step edges.
All railing collars and incorrect finishing at step edges. All railing collars will need a separate detail and should be flexible enough to deal with thermal movement. Step edges should either have a water check edge or an apron finish. All cracks to outer rendered walls should be filled and repaired to stop the freeze and thaw destruction to most walls and slabs alike. Once the steps have been waterproofed they should be kept clean and monitored by a reputable roofing company to keep the 10-40 year guarantee in place.
If you have any questions on liquid waterproofing any type of steps or stairs. Or you just require a quotation on an upcoming project please get in touch or call us on 0207 7818153 one of our expert surveyors will be happy to help you.
The Process of Liquid Waterproofing Steps