Liquid Waterproofing for Flat Roofs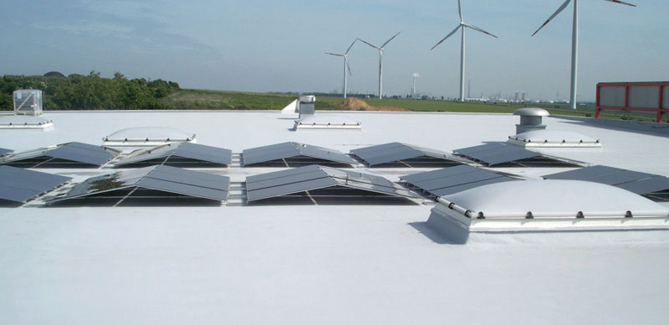 At Southern Liquid Systems, we provide Liquid Waterproofing for Flat Roofs. We can apply a liquid waterproof coating to almost any roofing substrate. We provide Liquid Roofing Systems throughout London and the whole of the UK.
When waterproofing a flat roof the difficulty occurs when waterproofing the complex details of the roof such as upstands, around pipes and at seams in the waterproofing membranes.
Further problems can occur when the waterproofing does not accommodate the natural movements in the roof due to changes in temperature, this can result in splits and cracks. These splits and cracks can be penetrated by water leading to problems with damp and leaking.
Our liquid waterproofing for flat roofs takes away all these problems and leaves a neat, seamless durable waterproof finish. All our liquid roofing systems are cold applied and become waterproof within 2 hours of application (in most temperatures). We can apply liquid waterproofing for flat roofs all year round if the temperature is above 0℃.
Once applied to your flat roof you will benefit from a long-term, cost effective waterproofing solution with a neat seamless finish. You will also benefit from easy maintenance and low repair costs.
If you have any questions regarding liquid waterproofing your flat roof. Or you just require a quotation on an upcoming project please get in touch or call us on 0207 7818153. One of our expert surveyors will be happy to help you.