Commercial Roof Surveys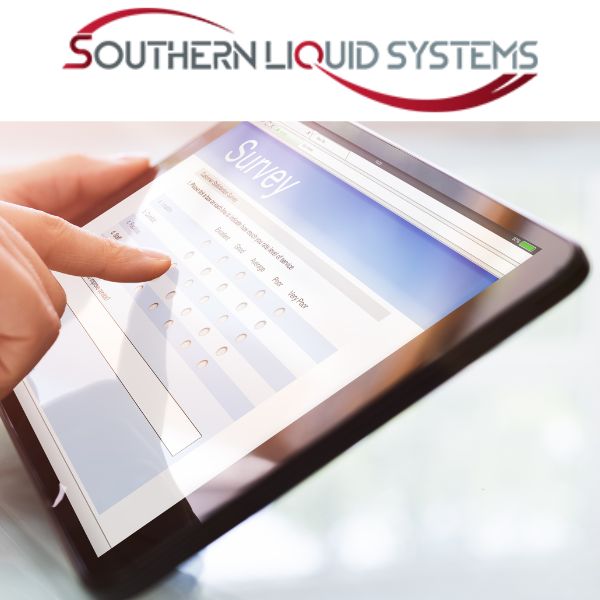 A professional in the roofing industry, usually, the roofing surveyor or contractor, is the person who performs a commercial roof survey. A roof survey assesses the quality of a roof's membrane, original structure, insulation, and overall condition. A commercial roofing survey must be completed before starting a new roofing project.
Why Regular Roof Maintenance is Important
It is imperative that a roof receive routine maintenance. A roof can last anywhere from 20 to 50 years, depending on the material it is made from. For example, a roof made from asphalt lasts around 20 years. Roofs made from wood shake have a 30-year lifespan. The longest-lasting roofs are made from tile, slate, or metal and last nearly 50 years. Scheduling regular roof inspections let you know what kind of maintenance is needed to extend the lifespan of your roof.
What is a Commercial Roofing Inspection Checklist?
The commercial roofing survey checklist is also referred to as the inspection sheet. It is a tool essential for professionals and inspectors to use throughout many industries. The checklist is used during an inspection to ensure every facet of the inspection verifies compliance. An inspector uses a survey checklist to ensure a facility complies with all internal or governmental standards regarding equipment, procedures, and process.
A typical commercial roof inspection checklist verifies the following:
• Verifying the roof membrane is in a good condition. Ensuring no parts of the system are missing or damaged.
• There are not any exposed or loose nails.
• No missing, rusty, or damaged metal flashing.
• Shingles do not have excessive amounts of granule loss.
• Pipes and Plant Machinery do not have defective waterproofing.
• Fascia is not rotting or damaged.
• No sagging ridgelines.
• There are no cracks in the wiring or solar panels.
• Rendering is not cracking.
What Should a Manager Do During a Commercial Roof Survey?
The manager of the building should always accompany the commercial roofing survey inspector. If any violations are discovered during the inspection, the manager needs to take note and make these corrections. Three things a manager should do and be prepared for during the inspection include:
• Take proactive steps and be assertive during the inspections.
• Be prepared to take notes and make any necessary corrections.
• Prior to the inspections, do a self-inspection.
• If possible, take control of and manage the commercial roofing survey.
Complete a Self-Inspection Prior to a Commercial Roof Survey
The best action to take in preparation for any inspection is to be proactive. Perform a self-inspection of the roof and building to ensure your area is in compliance. A roofing specialist advises that this self-inspection includes the following:
• Inspect the interior of the building: to do this, you need to lift up all ceiling tiles to verify the deck's underside as no water damage. Look for water damage signs (caused by a leaky roof) by watermarks on the walls, surfaces, or ceilings).
• Next, move to the exterior of the building: here you need to verify if there are any clues to a possible misalignment of the structure. Check for these misalignment signs caused when the foundation settles. Also, check the walls for shingles that have come unadhered. Additionally, you need to check all downspouts and drains to ensure they are obstruction-free and haven't been damaged. Also, check for any noticeable standing water.
• Inspect the roof membrane: Particularly important part of a roofing survey pre-inspection. Does the membrane adhere to flashings and perimeters correctly? Verify all fastenings are properly attached. Also, if the membrane has any punctures or tears document these with notes and photographs.
• Verify roof flashings have adhered correctly. Roof leaks often start with a flashing that comes loose or detached. When doing your self-inspection, verify each flashing is attached properly.
• Inspect all installed exterior equipment: Sometimes, workers will be in a hurry and carelessly re-install equipment mounted on the roof. Equipment such as skylights, AC units, satellite dishes, and fans for ventilation. If these are not properly installed, they can damage the roof. In addition, ensure all newly installed roof apparatus has proper and intact flashing.
As you are doing your self-inspection, take notes and flag any possible areas to address prior to the roofing survey.
Place Some Preventative Measures in Action
To ensure no future roof damage following your roof inspection, think of preventative action. Put some measures in place to lessen the chances of damage to the roof prior to the commercial roof survey. Have maintenance workers trained to know how to properly care for a roof and the area surrounding the building.
• Maintain the drainage systems and keep roofs and areas debris-free and clean.
• Get rid of any standing water.
• With sloped roofs and overhangs, look out for ice dams formulating. It might be necessary to add insulation in the attic.
Typically, it is advisable to inspect every six months (or twice annually). However, many factors are contingent upon how often an inspection is required. These factors include the material of your roof's surface, geographic location, and age. Taking proactive steps by completing routing self-inspections and completing maintenance when needed will prolong the life of your roof.
Final Thoughts
If you are facing a commercial roof survey in the near future, give us a call. We can assist you in taking the necessary proactive actions to ensure you pass the inspection. Our professional roofing contractor will do a preliminary roof survey and identify any problem areas to address. If needed, we can repair those areas and take the necessary steps to prolong the roof's life. A commercial roof survey doesn't have to be as intimidating as it sounds. Give us a call today on 0207 7818153 to schedule a time for our professional surveyor to take a look.