Liquid Roofing Contractor In Edinburgh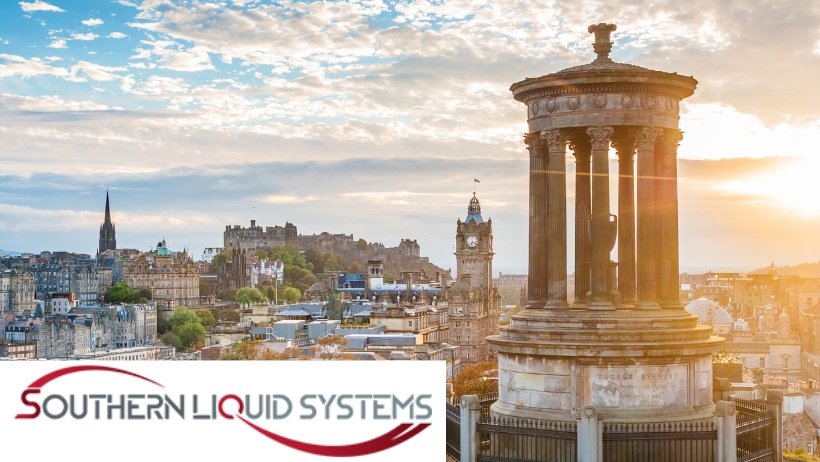 Southern Liquid Systems are a leading liquid roofing contractor serving the UK including Edinburgh. We specialise solely in liquid roofing services and have unrivalled range of products to provide solutions to even the most complex flat roofing problems. All of our operatives are highly skilled and are supported by a leading technical support team. We are proud to serve Edinburgh and want to be known as the best liquid roofing contractor in the UK. If you would like to ask any questions about a liquid roofing project or require a quotation please get in touch or call us on 0207 7818153.
Why Choose Liquid Roofing For Flat Roof Waterproofing?
Liquid roofing is an excellent flat roofing system which offers fantastic versatility. It provides several excellent advantages over traditional flat roofing systems. As it is a liquid coating it can be used in several ways. This includes being applied directly on to existing roofs which have failed (this is known as an overlay). It can be used for completely new roof construction and it can also be used for patch repairs.
Modern liquid flat roof systems are cold applied, highly elastic and perfect for complex detailing. This takes away three big problems many specifiers must overcome when selecting a flat roof waterproofing membrane. There are no hot works required, no difficulties waterproofing complex areas of the roof such as around pipes and plant machinery. Then once the roof is installed the chance of issues with thermal movement are minimal if the correct liquid coating product is selected.
Due to the ease of installing a liquid flat roofing systems. They present a very cost effective solution for flat roof waterproofing. There are minimal labour requirements and due to the ease of use, contractor risk is significantly reduced. Also, once the roof is active any repairs needed can be carried put quickly and effectively. The cost of repairs is low and the disruption caused during repairs is virtually non-existent.
Liquid roofing is a highly effective and versatile. Flat roof systems coated in liquid are capable of taking an additional top coat to cater for heavy foot traffic and to provide slip resistance. Whether you are looking to protect your roof from water damage, reduce energy costs, or simply extend the lifespan of your roof, liquid roofing is a great cost effective solution which can meet your needs.
About The City Of Edinburgh
Scotland's capital, Edinburgh, is a city full of charm and character. It has medieval architecture, cobbled streets, and a castle. This makes it one of the most visited cities in Europe. There are plenty of things to do here; whether you're looking for a day trip to the Scottish Highlands or some live entertainment at the world-famous Edinburgh Festival Fringe (1) every August, there's something here for everyone.
Edinburgh was founded in the late 12th century by King David I of Scotland (2). It has since been a political and cultural centre, most notably during the Scottish Enlightenment period and the Industrial Revolution. Over time it has grown to become one of the biggest cities in Britain and an important hub for trade and finance.
Edinburgh is home to some impressive sites, including Edinburgh Castle, Calton Hill, Royal Mile, Holyrood Palace, St Giles' Cathedral, National Museum of Scotland, and Princes Street Gardens (3). There are also plenty of green spaces, such as Arthur's Seat, where you can enjoy stunning views over the city.
Get In Touch With Southern Liquid Systems About Liquid Roofing
If you have any questions about liquid roofing in the Edinburgh area. Or you just require a quotation on an upcoming project please get in touch or call us on 0207 7818153. We are a specialist liquid roofing company and one of our friendly will be happy to help you.