Liquid Roofing Contractor In Exeter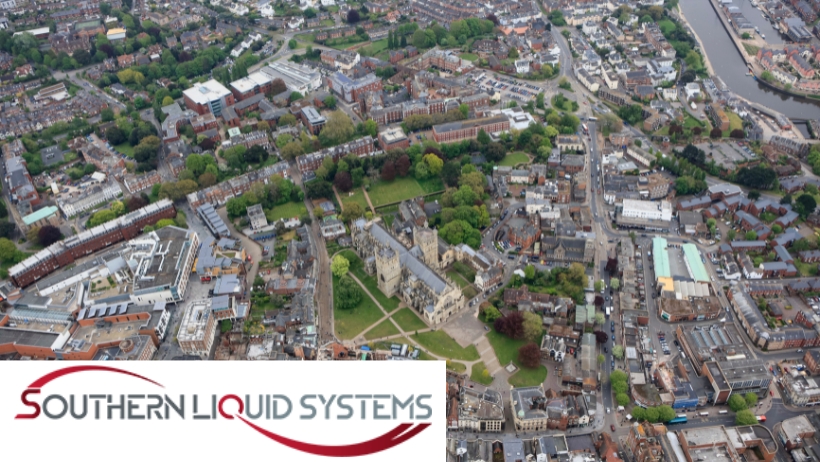 Southern Liquid Systems are leading liquid roofing contractors serving the UK including Exeter. We specialise solely in liquid roofing services and have unrivalled range of products to provide solutions to even the most complex roofing problems. All of our operatives are highly skilled and are supported by a leading technical support team. We are proud to be flat roofing contractors in Exeter and want to be known as the best liquid roofing contractor in the UK. If you would like to ask any questions about a liquid roofing project or require a quotation please get in touch or call us on 0207 7818153.
Why Choose Liquid Roofing?
Liquid is an excellent flat roofing system which has growin in popularity with roofing companies. It offers fantastic versatility, a seamless finish and is excellent with hard to reach areas. It provides several excellent advantages over traditional roofing systems. As it is a liquid coating it can be used in several ways. This includes being applied directly on to an existing roof which has failed (this is known as an overlay). It can be used for the construction of new flat roof and it can also be used for patch roof repairs.
Modern liquid systems are cold applied, extremely elastic and perfect for complex detailing. This takes away three big problems many specifiers must overcome when selecting a liquid coating for flat roofs. Zero hot works are required, waterproofing complex areas of the flat roof such as around plant machinery is simple. Then once the roof is installed the chance of issues with thermal movement are minimal if the correct liquid coating product is selected. As liquid membranes are seamless you are also eliminating any flat roof defects associated with other roofing systems which have seams.
Due to the ease of install liquid systems are a cost effective solution to flat roof waterproofing. There are minimal labour requirements and due to the ease of use, contractor risk is significantly reduced. Although, it is always recommended to use professional roofing contractors with a good reputation. Once the roof is active any repairs needed can be carried put quickly and effectively. The cost of repairs is low and the disruption caused during repairs is virtually non-existent.
Liquid roofing is a highly effective and versatile. Whether you are looking to protect your roof from water damage, reduce energy costs, or simply extend the lifespan of your roof, liquid roofing is a great solution for both a new roof and a re roof. When installed properly using a good system, then with regular surveys and maintenance, liquid roofing systems can last for over 25 years.
About The City Of Exeter
Sitting on the banks of the River Exe in Devon, Exeter is an ancient city with lots to explore. It's known for its stunning cathedral, beautiful parks and gardens, and an array of shops, restaurants, pubs, and bars to enjoy along the riverfront. Nature enthusiasts will also love exploring nearby Dartmoor National Park (1) or taking part in exciting water sports on the nearby coastlines.
Exeter has been inhabited since the Iron Age and was an important Roman settlement in the 4th century. It went on to become a key trading port, heavily involved with the wool trade during the Middle Ages. Today it is still a vibrant city and considered one of Britain's most liveable cities due to its low crime rates, excellent transport links, and plenty of green spaces.
Exeter is home to a number of impressive buildings, such as Exeter Cathedral, the Royal Albert Memorial Museum, and Rougemont Castle (2). There are also plenty of outdoor activities in the area, including walking along the River Exe or exploring Dartmoor National Park.
The best time to visit Exeter is during the summer months when temperatures are at their warmest, and there is plenty of sunshine. This is also a great time to explore some of the city's outdoor attractions.
Get In Touch About A Liquid Roofing Project In Exeter
If you have any questions about liquid roofing. Or you just require a quotation on an upcoming project please get in touch or call us on 0207 7818153. We are a specialist liquid roofing company and one of our friendly team will be happy to help you.